Today is the International Women's Day.
There is Chinese saying, attributed to Mao Zedong, which says that women hold up half the sky. But even today in 2019, there exists significant gender gaps across sectors where women have to do so much more to prove that they are just as capable as men.
A World Economic Forum's Global Gender Gap Report says that, "women represent fewer than 50% of leaders in every industry analysed—and in some fields, like energy and mining or manufacturing, representation of women is far lower, with women holding fewer than 20% of leadership positions. And the rate of progress for women has been slow: over the past ten years, the proportion of female leaders increased by an average of just over 2 percentage points across the 12 industries studied."
These statistics are really troubling because the report also says that at the current rate, it'll take 217 years to close the economic gender gap. This means, all things remaining the same, true equality in the workforce won't be reached until the year 2234. Only then will women have the same earning and leadership potential as men. Startling right? This means that possibly only our great grand- daughters or maybe even four to five generations down the line will our daughters earn the same as our sons.

The International Women's Day is commemorated across the globe on 8th May, and is celebrated as a day when women are recognized for their achievements without regard to divisions, whether national, ethnic, linguistic, cultural, economic or political. This day first emerged from the activities of labour movements at the turn of the twentieth century in North America and across Europe. After the Socialist Party of America organised a Women's Day on February 28, 1909 in New York, the 1910 International Socialist Woman's Conference suggested a Women's Day be held annually. After women gained suffrage in Soviet Russia in 1917, March 8 became a national holiday there. The day was then predominantly celebrated by the socialist movement and communist countries until it was adopted in 1975 by the United Nations.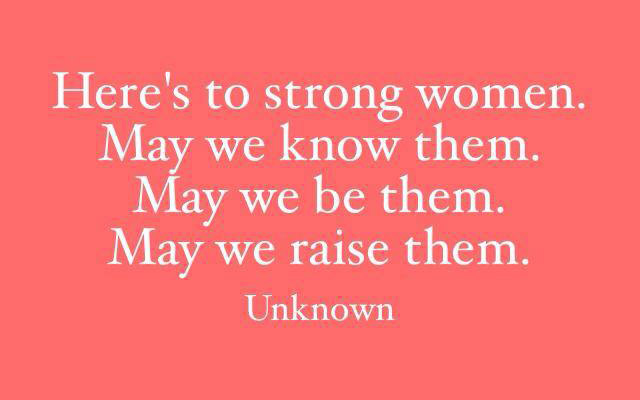 The theme for the 2019 International Women's Day is "Balance for Better" while the United Nations has "Think Equal, Build Smart, Innovate for Change" as their theme for 2019.

Balance for Better means having a more gender balanced world where men and women are equal in every respect. The absence of balance in all aspects of our lives has never been more glaring than now, and so this theme actually notices the absence and celebrates its presence. Balance is not a women's issue, it's a business issue. The race is on for the gender-balanced boardroom, a gender-balanced government, gender-balanced media coverage, a gender-balance of employees, more gender-balance in wealth, gender-balanced sports coverage and in pretty much everything we hear, see or do in our daily lives. Gender balance is essential for economies and communities to thrive. This theme is a call-to-action for driving greater gender balance across corporate ranks in both the private and public sectors around the world.

The UN theme of "Think Equal, Build Smart, Innovate for Change" puts innovation by women and girls, for women and girls, at the heart of efforts to achieve gender equality. Achieving a gender-equal world requires social innovations that work for both women and men and leave no one behind. From urban planning that focuses on community safety to e-learning platforms that take classrooms to women and girls, affordable and quality childcare centres, and technology shaped by women, innovation can take the race for gender equality to its finishing line by 2030. It begins with making sure that women's and girls' needs and experiences are integrated at the very inception of technology and innovations. It means building smart solutions that go beyond acknowledging the gender gaps to addressing the needs of men and women equally. And ultimately, it needs innovations that disrupt business as usual, paying attention to how and by whom technology is used and accessed, and ensuring that women and girls play a decisive role in emerging industries.

How do you plan to mark this day? I will be joining some women (and men) to make a pledge to build a world where women are equal and just as capable as men, where women not only hold up half the sky, but also will then be able to bear the just fruits of their labour, without wondering if their male colleagues make more than them for doing the same work (and sometimes more).

Happy International Women's Day! May we live long enough to see true equality happen in our lifetimes!