The Promise – Teresa Driscoll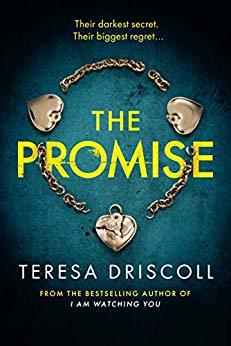 It was their darkest secret.
Three schoolgirls made a promise – to take the horrible truth of what they did to the grave.
Thirty years later, Beth and Sally have tried to put the trauma behind them. Though Carol has distanced herself from her former friends, the three are adamant that the truth must never come to light, even if the memory still haunts them.
But when some shocking news threatens to unearth their dark secret, Beth enlists the help of private investigator Matthew Hill to help her and Sally reconnect with estranged Carol ­– before the terrible act they committed as teenagers is revealed.
Beth wishes she could take back the vow they made.
But somebody is watching and will stop at nothing to ensure the secret stays buried. Now, with her beloved family in peril, can Beth still keep the promise?