Another month is over and we are halfway through the year and things are the still the same.
Singapore's tightened controls seems to be working and cases have fallen a bit, but we are still not out of the woods. The government is ring-fencing areas of concern and even testing all residents of particular housing buildings where multiple cases have been detected, with one estate having to undergo a second round of testing within a week.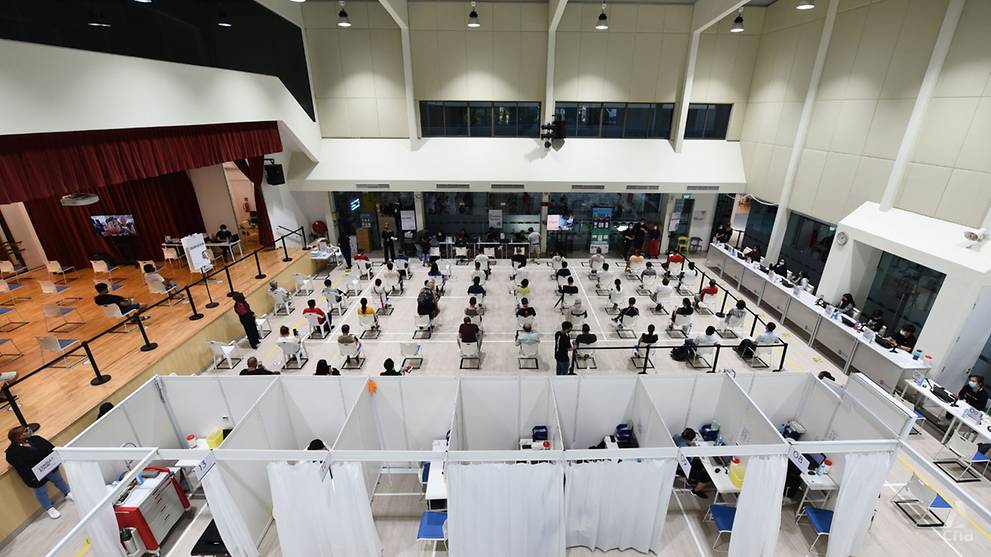 Early last week, they also announced priority vaccinations for students between the ages of 12-18, followed by the remaining adults who have not yet been vaccinated. Among students, priority was given to students from the graduating cohorts of O, N and A levels and the other students will get the link in a couple of days. The day after this was announced, we got emails from both BB & GG's schools and the next day, the link from the health ministry to book their vaccine slots. BB will be taking his first jab later today while GG will take hers later in the week because she has some exams coming up and she wanted to finish those before the jab.
As an update of my steps, I have walked till the outskirts of Surat Thani, in the same province about 354 km inside of Thailand's borders. I am still a long way from the capital of Bangkok, but my route will not take me to one of my favourite cities, but instead will veer left towards Myanmar at some point later.
My reading has been on a zig-zag curve this month. When I was super into a book, I was obsessively reading it, snatching small moments of time during the day to read, but conversely, when the book did not grip me, I took ages to finish it. Having said that, I am still ahead of my goal for the year and I suspect I will surpass it and more.
Today's quote is attributed to Earle Nightingale, an American radio speaker and author. According to Nightingale, our thoughts determine our lives, we are the sum total of our thoughts and we are where we are in life because that's where we really want to be. The idea being that we can change our lives at any time, but the intention must be there, otherwise nothing will happen. This is really food for thought, and something we need to think about and think positive thoughts, ones that we will spur us to success, irrespective of what success means to us.
With that note, I'll sign off for this week. Stay safe and if where you stay has the vaccination ready, please sign up so not only are you protected, but you also protect the vulnerable in your family and community, especially those who are not yet and can't be vaccinated.