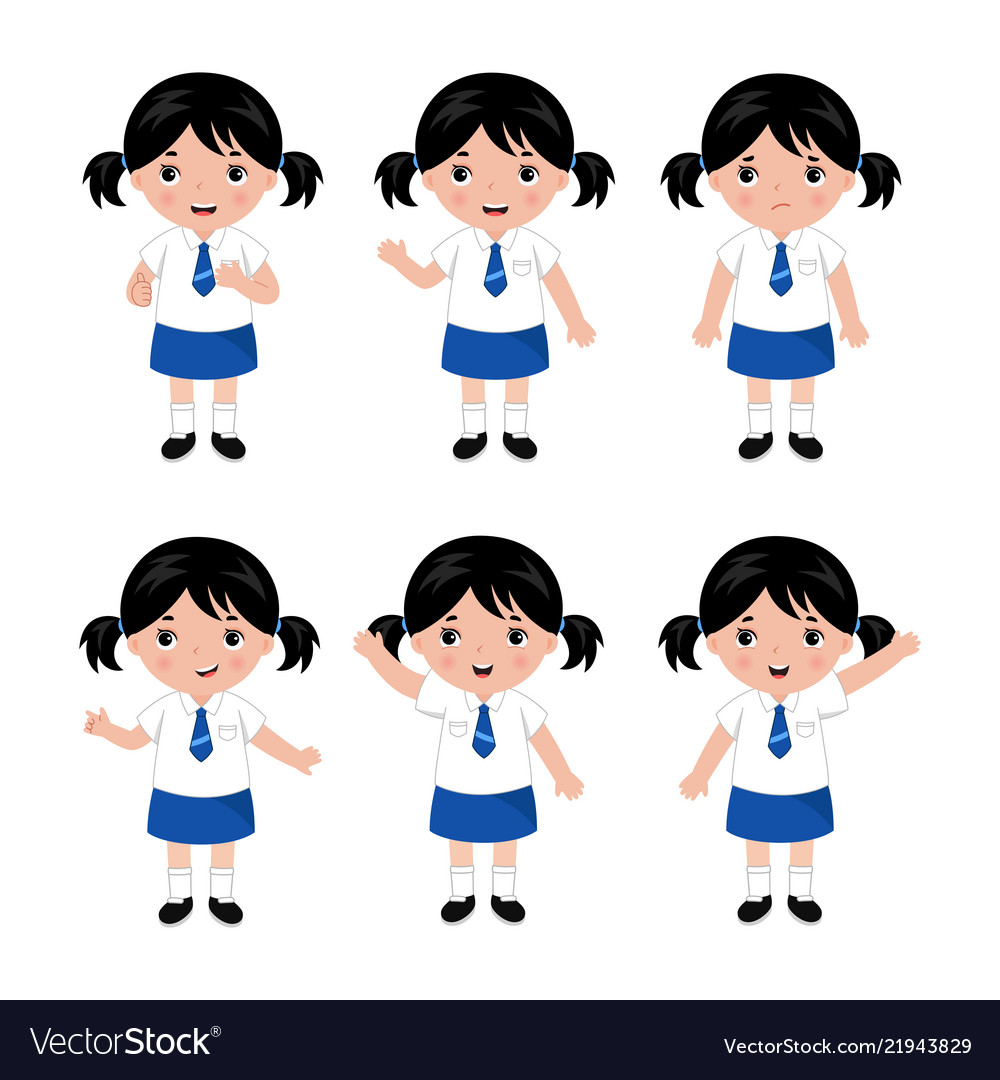 As you now I studied in JB Vachha High School. What you don't know was that my paternal grandparents were strictly against me and then my sister attending this school. They wanted me to attend the nearby South Indian school which was my father, his siblings and all his cousins alma mater. But my mother stood strong and in the face of intense opposition, went ahead and got me enrolled into my school. Amma, my mother, used to see my neighbours and other girls in our neighbourhood wear the blue and white uniform on their way to school and insisted her daughters also should be in the same school.
The biggest objection my grandparents had was that my father's alma mater offered Tamil as the mother tongue language and this was not offered in my school, which offered French as the second language. They worried, and probably rightly, that if we didn't learn the language of our ancestors, we would no longer be good Tamil girls. But amma had her way and we started school in the school of her choice.
The other day, I was thinking what if amma did not get her way and me and my sister ended up in the school of my grandparents choice? Actually I don't have to look too far to see this, as I did have friends in the building and in the neighbourhood who did go to the school. I would say, we would be fluent in Tamil, which today, we can only speak, but can't read or write. And this in turn, would have made me get BB & GG to take Tamil as their mother tongue language instead of Hindi which they took.
It's quite likely that we would be slightly more conservative and not have too many friends from other community groups. In our school, we developed a more liberal mindset and because our classmates came from not only different strata of society, but also from different communities, we learnt to be able to have a live and let live attitude.
And the most important thing, according to me is our school is a girls school while the other school is a co-ed school. And if I think back, with the exception of our physical education teacher, a music teacher and some peons in the school, all our teachers and staff were women. This means that while in school, we had no filter! We spoke what we wanted, especially when teachers were not around and because there were no boys, we spoke about things that may have been either taboo or spoken in a hush-hush way in a co-ed school. Remember, this was the eighties India where the country was still in the throes of socialism and liberalisation was still at least four-five years away. The con, atleast for me was that I was unconfortable with boys, until I entered graduate school because my degree programme also had a higer percentage of girls compared to boys and so I barely interacted with them. Being in a single sex school does allow the school to tailor the teaching style according to the students and my school also offered a whole suite of extra curricular activities which in that day and age, hardly any school offered. Of course, the bulk of these extra curricular activities were geared towards making us good moms and housewives, but still in that India, when we used to speak with our friends and family from other schools, they barely had anything more than a library and physical education period. We used to have music, dance, cookery, laundry, stiching, embroidery, girl guides, social service and typing. I am probably missing some, but in hindsight, all these are things that probably would have made more sense half a century back.
If my amma had not had her way, I would not be the person I am today and because we spent a good portion of our early lives in school, we spent 12 to 13 years in the same school, the school and its ethos and philosophy have moulded us. For this I am so very thankful that amma took a stand and ensured she gave us the opportunities going to this school offered us.
So how did your school mould you? I would love to hear in the comments below.